When on the keto diet, is protein powder really beneficial for weight loss? Well, it is a common question, and the answer is YES. When you are trying to lose weight, it should be a staple in your kitchen. Finally, this essential nutrient helps you to be satisfied for a long period so that your blood sugar is not too low between meals.
A protein-rich snack after an intense workout will help you gain muscle mass, which means you burn more calories while resting.
While you can probably meet your protein needs through diet, this powder is a convenient and easy way to increase your protein intake. Many people on a low-carb or ketogenic diet use it as a dietary supplement.
However, choosing the one that is right for your low carb or keto lifestyle can be difficult because of the many forms and sources of such powder.
What to Get from The Low Carb or Keto Protein Powder
Low-carb diets invariably result in more short-term weight loss than low-fat diets. However, low-carb diets appear to be losing their long-term benefits.

A large percentage of the fat loss in a low-carbohydrate diet is unhealthy belly fat, which causes serious metabolic problems.

Low-carbohydrate diets are very effective in reducing blood triglycerides, which are fat molecules that increase the risk of heart disease.

Low-carbohydrate diets are often high in fat, which leads to a sharp increase in the level of "good" HDL cholesterol in the blood.

The best way to reduce blood sugar and insulin levels are to cut out carbohydrates, which can heal and possibly even reverse type 2 diabetes.

A decrease in carbohydrates leads to a significant decrease in blood pressure, which should reduce the risk of developing many common diseases.

Low-carb and keto diets are beneficial in the treatment of epilepsy in children, and their effects on other brain diseases are being studied.
The Recommended Daily Protein for Men Vs. Women
For Men

For Women

Average adult men need about 56 grams of protein a day.

An average adult woman needs about 46 grams of it a day.

Its need for men will remain the same unless there is an athlete.

An adult woman needs 71 grams of it a day if she is pregnant or breastfeeding.

Adult males must have greater net muscle protein synthesis.

In some development, females have lower muscle protein synthesis.

For men who are trying to gain muscles, more such supplements are better.

For women who are trying to lose weight, it is more useful.

Men require more, but access to anything is harmful. Therefore,

men with a high risk of

kidney stones should be careful

Women with a high risk of osteoporosis should be careful not to take too much.
How to Use Various Protein Powders for Weight Loss and Muscle Gain
Oziva Protein Powder for Weight Loss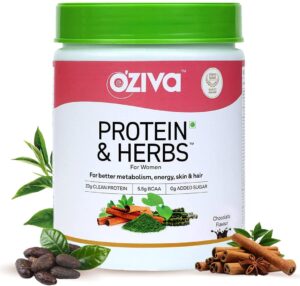 It contains 22g of whey protein as whey isolate is the primary ingredient, 6.5 g of BCAA, and 28 essential vitamins and minerals.
Its main ingredients are Whey protein, Shatavari, Flaxseeds (Omega-3), Tulsi, and green tea extract. You just need to add one scoop to 200 ml of water. Mix well with a shaker or blender.
It is a staple food for women who exercise regularly and consume a balanced diet. You can also replace it with dinner. It helps in weight loss and even in the acceleration of metabolism. It is an incredible way to stay in shape.
Organic Protein Powder for Weight Loss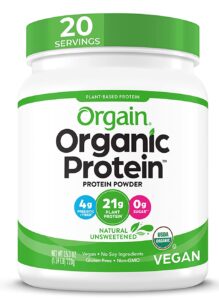 Orgain provides the best organic protein powder which is a perfect product for healthy, on-the-go nutrition for men, women, and kids. Whether it's for a meal replacement, a smoothie booster, muscle recovery, pre or post-workout, these are great.
This product is USDA organic, vegan, gluten-free, dairy-free, lactose-free, low-carb, sugar-free, soy-free, kosher, non-GMO, and chemical-free.
There are 21 grams of organic plant-based protein (peas, brown rice, chia seeds), 2 grams of organic dietary fiber, and 150 calories per serving.
How to use: Try adding a few spoons to a cocktail shaker with ice water, coconut water, milk, or vegetable milk. Close the lid and shake vigorously for a healthy, satisfying post-workout drink or meal replacement for a healthy weight loss or busy day.
It can also be mixed with water, milk as a quick breakfast or snack drink. Add protein and energy to your cakes, muffins, brownies, and cookies by baking with it
Hemp Protein Powder for Weight Loss
The promoters of hemp protein claim to boost metabolism and help people lose weight, burn fat, and build muscle. Its mild nutty flavor blends easily with most recipes.
Hemp contains no phytates or chemicals since it is a plant-based protein that's high in Omega 3 fats and antioxidants. Moreover, hemp contains no added sugar, so you can decide how much to consume. 
One serving contains 10 grams of raw organic protein and 12 grams of fiber with no trans or saturated fats. 
Also, high in plant protein, fiber, magnesium, iron, and zinc – a sustainable source of amino acids, fatty acids, protein.
Made from raw hemp seeds, it is suitable for Whole30, vegetarian, vegan, raw, whole food, ketogenic, and gluten-free diets.
How to use: Add a scoop of hemp protein powder to a protein shake or smoothie. You can also use hemp protein powder in breakfast, coffee, and dinner recipes.
Stir, shake, or mix hemp protein powder into any drink or recipe. Simply add hemp protein to your normal routine to experience the benefits. For your health, daily protein, vitamins, or simply because it tastes good, hemp protein powder is a great choice.
Vegan Protein Powder for Weight Loss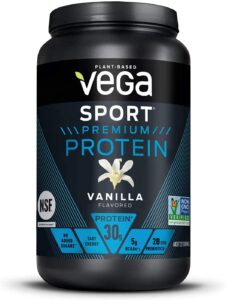 It is a suitable alternative for vegans, vegetarians, and people who may have digestive problems when consuming whey.
Besides common vegans, it is also suitable for athletes who do not eat meat.
 Plant-based protein powder containing 5 grams of BCAA amino acids and 5 grams of glutamic acid per serving. It includes nine essential amino acids, including pea protein powder, pumpkin seed, and organic sunflower seed.
Additionally, it is featured with Lactose and dairy-free, soy-free, and non-whey-based keto-friendly. Has 3 grams of net carbs, no artificial sweeteners, flavors, or colors, and is suitable for both women and men. This is not a medical food.
Smooth taste and texture, just blend or shake with water or your choice of beverage post-workout – or even add some fruit to make a tasty protein-packed smoothie
Keto-friendly protein powder for women and men with 3-gram net carbs, and no artificial sweeteners, flavors or colors, lactose, and dairy-free, soy-free and non-whey. Not a medical food
How to Use: For Breakfast add a scoop to your morning oats or pancakes for a healthy, protein start to the day.
As this vegan product is ideal for Athletes, so to support the work you put in at the gym, have a shake 30 minutes before and/or after your train. it's also good for boosting your bakes.
Smooth taste and texture, just blend or shake with water or your choice of beverage post-workout or even add some fruit to make a tasty protein-packed smoothie
Choose vegan supplements without artificial colors, flavors, or preservatives. Unnecessary fillers not only increase the number of calories in your smoothie but can also trigger cravings for sugar throughout the day.
Whey Protein Powder For Weight Loss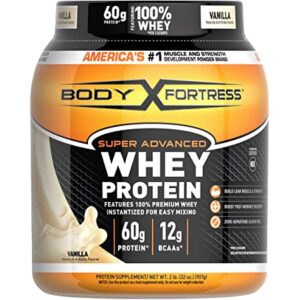 Research has shown that replacing other sources of calories with protein combined with strength training can lead to a weight loss of approximately 3.5 kg.
In most cases, whey is safe for children and adults to consume when consumed right. But there are side effects associated with high doses, such as increased stools, nausea, thirst, gas, seizures, decreased appetite, fatigue, and headaches.
Protein shakes should be consumed hours before working out, preferably mid-morning or afternoon, if you are trying to lose fat. 
How to take: Typically, 1–2 scoops (around 25–50 grams) are taken daily, usually after workouts. Better to check the label for serving instructions.
When you mix isolated protein with water, you will gain lean muscle mass as well as lose weight more effectively. If you want to gain muscle mass in the body, drinking whey with milk is ideal for you.
Verdict: 
Try to use protein from whole foods for weight loss: nuts, seeds, low-fat dairy products (yogurt, milk, cheese), legumes (beans, lentils), fish, poultry, eggs, and lean meat to avoid any health-related issues and always consult a nutritionist first. Despite having the same DNA, men and women have dissimilated when it comes to nutrition.
Powders may contain other ingredients, such as added sugar, artificial flavor, thickeners, vitamins, and minerals. The amount of it per scoop can vary from 10 to 30 grams. Supplements used for muscle building contain relatively more protein, while supplements used for weight loss are relatively less. Choosing the one that is right for your low carb or keto lifestyle can be difficult due to the many forms and sources of such powder.
FAQs
1:How much MCT oil should you take daily?
Answer: The amount you should take will depend on your portability and the benefits you are trying to achieve. The maximum you should eat per day is 4 to 7 tablespoons.
2:Can you drink whey protein on keto?
Answer: Yes! Its use can help you meet your fitness and nutritional goals.
3:What does Keto collagen protein powder do?
 Answer: Collagen provides incomplete protein because it naturally lacks tryptophan, an essential amino acid. With that in mind, we recommend you use this specific product as a supplement to keep your hair, skin, and nails healthy during a ketone-focused diet.